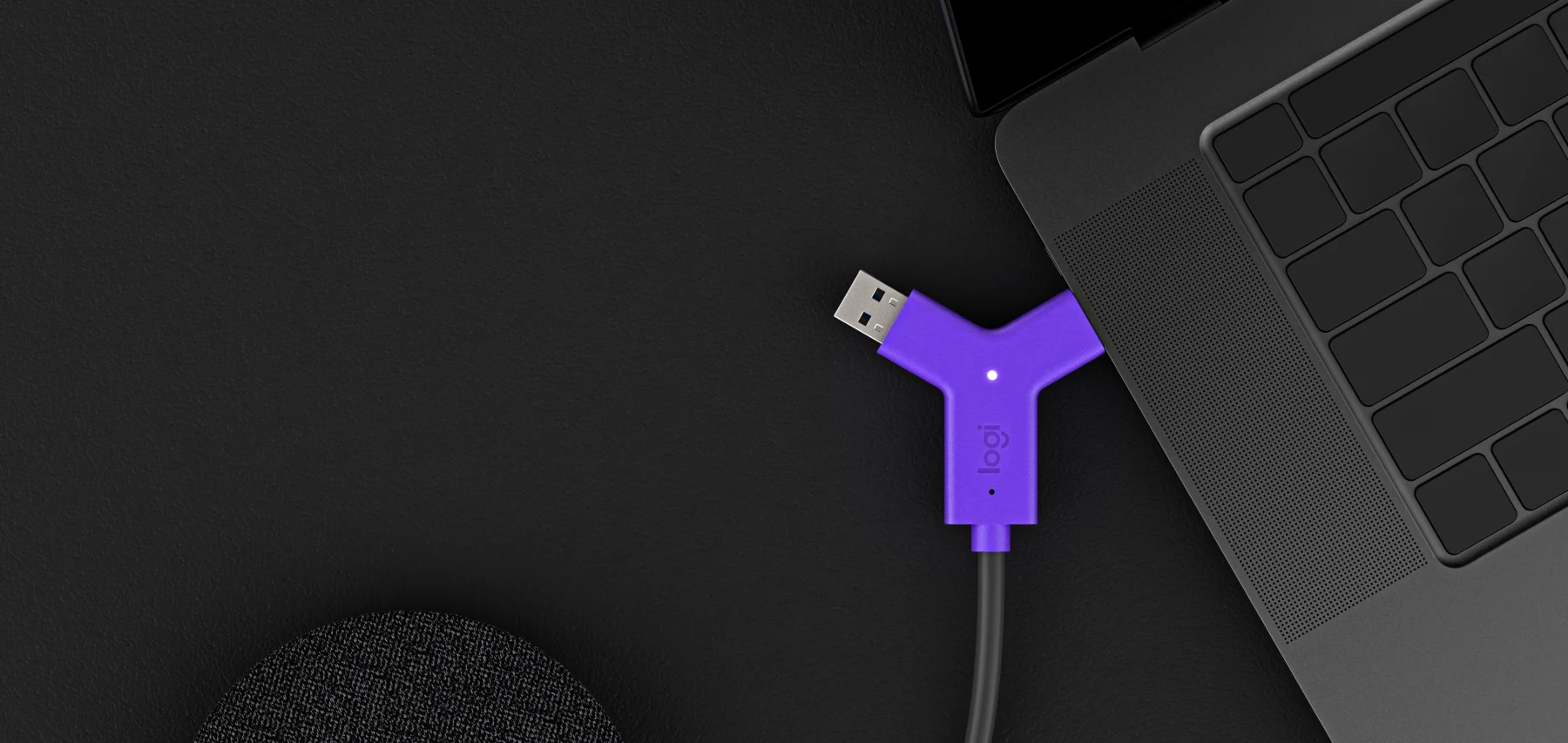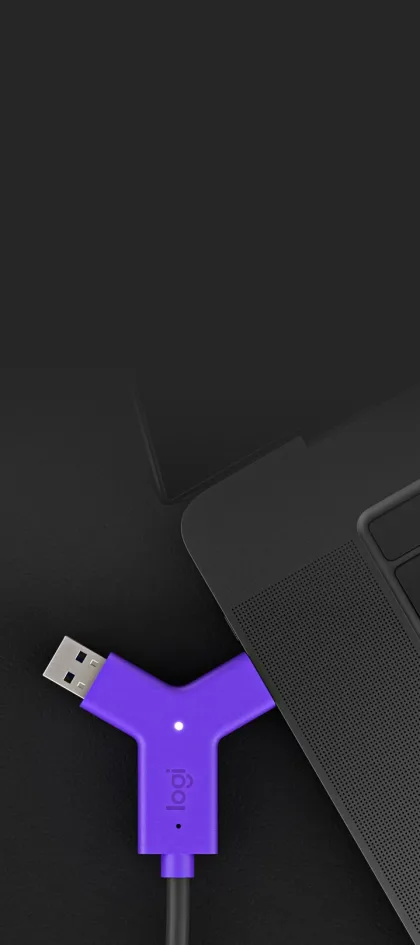 SW
Y

TCH

Connect a laptop to a room system's AV equipment for use with any video meeting or webinar.
SWYTCH + MEETUP
With Swytch in focus and huddle rooms, users can meet face-to-face with customers, vendors, and other external hosts on their preferred video conferencing service.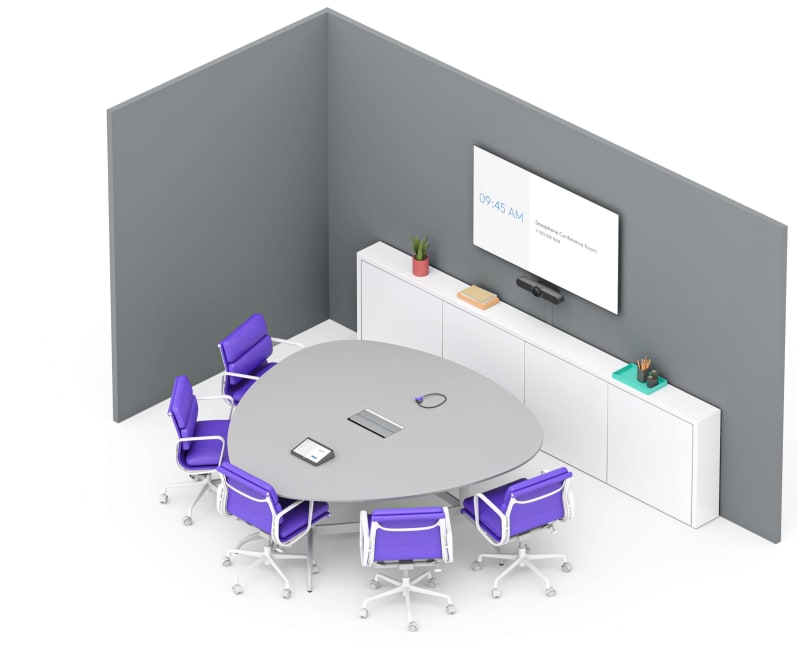 SWYTCH + RALLY
With Swytch in medium and large rooms, the whole team can join webinars, take online classes, and engage face-to-face with customers and partners on external services.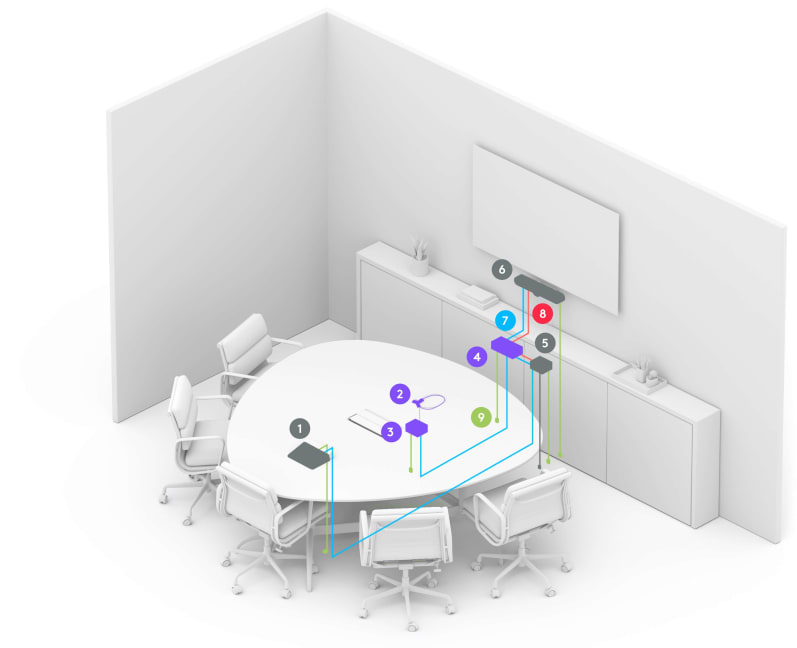 DIMENSIONS
Swytch Hub
Height: 27.4 mm
Width: 164 mm
Depth: 90 mm
Swytch Extender
Height: 27.4 mm
Width: 120 mm
Depth: 120 mm
SYSTEM REQUIREMENTS
Meeting Room Equipment
Display with HDMI input
USB conference cameras with speakerphone
Laptop Computers
USB 3.0 Port (Type A or Type C)
USB Power Delivery (Up to 60 watts) for compatible laptops that charge via USB Type C
Operating Systems with DisplayLink Plug and Display™ Drivers, including Windows 10, macOS 10.15 and later, and Chrome OS™ 75 or later.
TECHNICAL SPECIFICATIONS
Swytch Hub
Power
HDMI 2.0 to Display
HDMI 2.0 to Meeting Room Computer
USB 3.0 Type A to Conference Camera
USB 3.0 Type C to Meeting Room Computer
USB 3.0 Type C to Swytch Extender Swytch Extender
Swytch Extender
Power
USB 3.0 Type A to Swytch Hub
USB 3.0 Type C to Swytch Connector
USB 3.0 Micro B to Swytch Connector
Swytch Connector
USB 3.0 Type A to laptops with Type A ports
USB 3.0 Type C to laptops with Type C ports
MOUNTS
Swytch Hub: Compatible with Logitech PC Mount (not included)
Swytch Extender: Mount through a 25 mm grommet hole or attach below the table with included hardware
Swytch Connector: Magnetic dock included
GENERAL SPECIFICATIONS
Number of Meeting Room Displays: 1
Maximum Resolution and Frame Rate, Display: 4K/60 fps
Maximum Resolution and Frame Rate, Camera: 4K/30 fps
Laptop Audio for Local Sharing: Yes
Laptop Audio for Online Meetings: Yes (with services that support content sharing with system audio)
Device Management: Remote monitoring and management via Logitech Sync
Compatibility
Conference Cameras

Works with conference cameras that connect via USB, including Logitech Rally, MeetUp, and GROUP

Room Solutions

Microsoft Teams Rooms
Zoom Rooms
Also compatible with other room solutions that use USB-connected conference cameras and an HDMI-connected display.

Cabling

Logitech Strong USB 10m
Logitech Strong USB 25m
PACKAGE CONTENTS
Swytch Hub
Swytch Extender
100-240v Swytch Hub Power Supply
100-240v Swytch Extender Power Supply
5m / 16.4ft USB 3.0 Cable
2.2m / 7.2ft USB 3.0 Cable
2.0m / 6.5ft HDMI 2.0 Cable
Mounting accessories
Documentation
WARRANTY INFORMATION
2-year Limited hardware warranty