LOGITECH H650E HEADSET
Stylish and sophisticated headset for pro-quality audio
Tactile and intuitive controls
Enterprise-grade audio quality
Designed and certified for business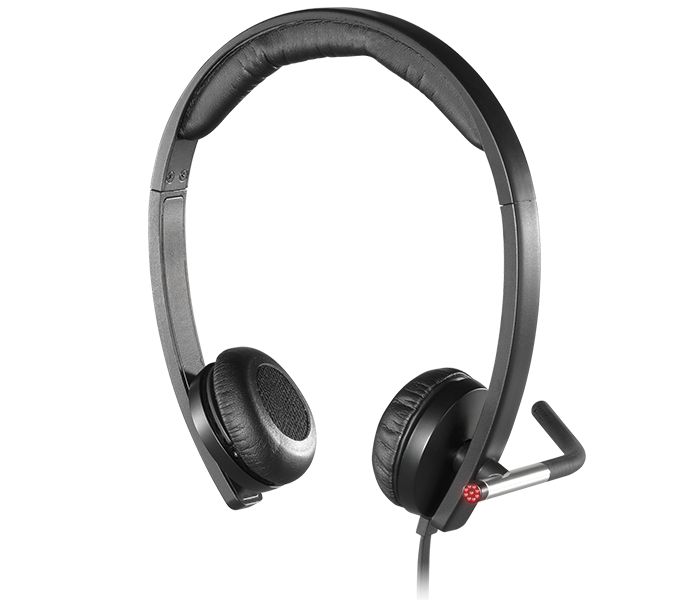 KEY FEATURES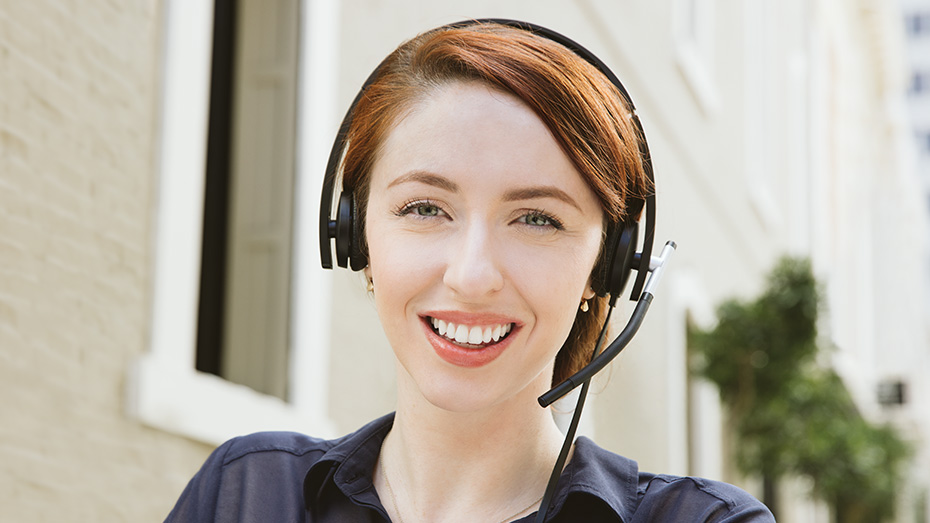 SMART AND STYLISH
Attention to detail is what distinguishes the Logitech H650e Headset. It's perfect for people who care about design touches like intuitive inline controls for adjusting volume and a bright LED light that lets others know you're on a call. Choose H650e Mono or H650e Stereo for one or two speakers.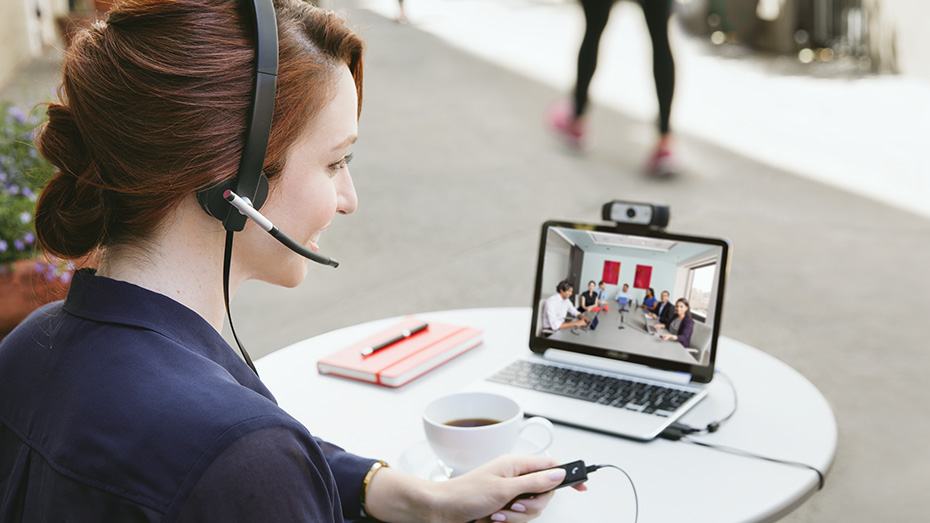 ENTERPRISE-GRADE AUDIO
The H650e Headset delivers functionality as well as style. This is a pro headset with digital signal processing, acoustic echo cancellation, wideband audio, dynamic equalizer, and noise-cancelling mic. Salespeople and CSRs can make and receive calls with perfect clarity.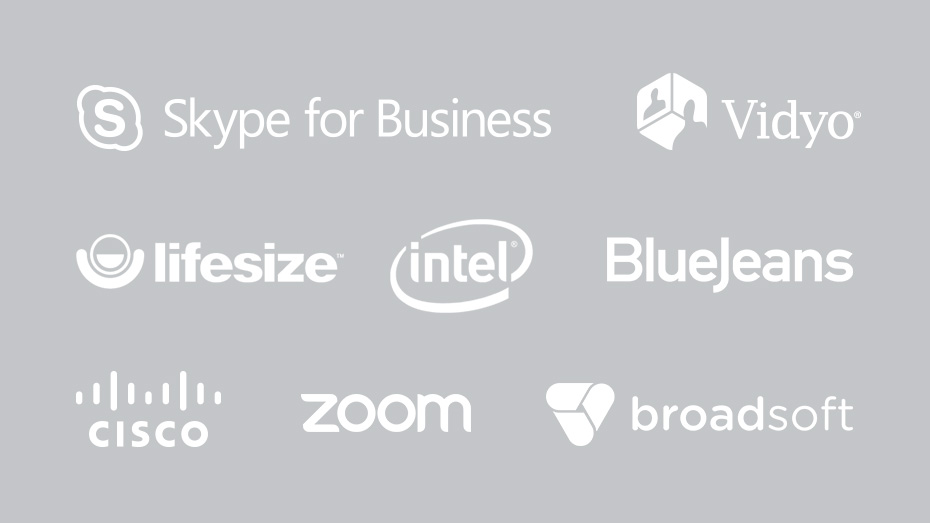 DESIGNED FOR BUSINESS
Certifications with leading conference software ensure an integrated experience with applications such as Skype for Business and Cisco Jabber™. A flat, no-tangle cable connects to the USB port on a Mac or PC for plug-and-play simplicity.
ADDITIONAL FEATURES
YES, I'M ON A CALL
Located on the backside of the boom, an LED indicator provides a visual alert to those behind you that you are on a call, preventing accidental disturbances during calls.
NOISE & ECHO CANCELLATION
With acoustic echo cancellation and a noise-cancelling microphone, H650e is optimized so you can hear and be heard, even in noisy workspaces.
NO-LOOK CONTROLS
Control the call with answer/end, volume up/down and mute buttons. The volume-up button is strategically built higher than the others, providing a point of reference for your fingers and allowing you to control the call without looking away from your work.
NO-TANGLE CABLE
A flat and flexible cable resists tangles so you never get tied up on a call.
HEAR SAFELY
Logitech Sound Protection protects against sounds above 115 dBA to deliver exceptional listening comfort for voice and music; compliant with EN60950-1.
OPTIMIZED FOR VOICE AND MUSIC
A dynamic equalizer automatically switches between voice and music modes, delivering the best sound quality for what the user is listening to.
DIMENSIONS
Height x Width x Depth:
165 mm x 174 mm x 50 mm
SYSTEM REQUIREMENTS
Compatible with

Windows Vista® or higher
macOS 10.7 or higher
Linux®
One USB 2.0 port


Application Compatibility

Certified for Skype for Business, and compatible with most leading services such as Zoom, BlueJeans, Google Hangouts Pro, Cisco, and more.
TECHNICAL SPECIFICATIONS
Microphone (Tx)
Type: Bi-directional ECM
Frequency response: 100 Hz - 10 KHZ
Sensitivity: Type: -45 dB +/- 3 dB
Distortion: <10% @ 1 kHz, 15 dBPa (MRP) input
Operating voltage: 1.4 - 5.0 V DC
Speakers (Rx)
Frequency response: 50 Hz - 10 kHz (Diffuse field)
Sensitivity: 90 dB ±3 dB at 1 KHz, Input 0.56V/10 mm free field
Distortion: < 4% @ 1 kHz, 0 dBm0, 1 kHz
Compliant to EN60950-1
PACKAGE CONTENTS
Logitech H650e Headset
Carrying bag
Quick Start guide and warranty information
WARRANTY INFORMATION
2-Year Limited Hardware Warranty
PART NUMBER
Stereo
PN: 981-000545
Mono
PN: 981-000544
GET STARTED
Documents, downloads, and resources for H650e.