AI-POWERED PERFORMANCE
Scribe's built-in AI delivers a transparency effect, allowing participants to see "through" the presenter for an unobstructed view of the whiteboard.
Actual footage captured by Logitech Scribe.
Scribe automatically enhances the color and contrast of dry erase markers, making text and sketches easier to read.
Actual footage captured by Logitech Scribe.
Scribe uses image segmentation to recognize and show other forms of content like sticky notes.
Actual footage captured by Logitech Scribe.
PURPOSE-BUILT FOR ROOM SOLUTIONS
Scribe integrates with leading video conferencing room solutions, including Microsoft Teams Rooms and Zoom Rooms. Simply join the meeting and start sharing.1
CLEAN, FLEXIBLE INSTALLATION
Securely mount Scribe to a variety of wall surfaces with the included installation kit.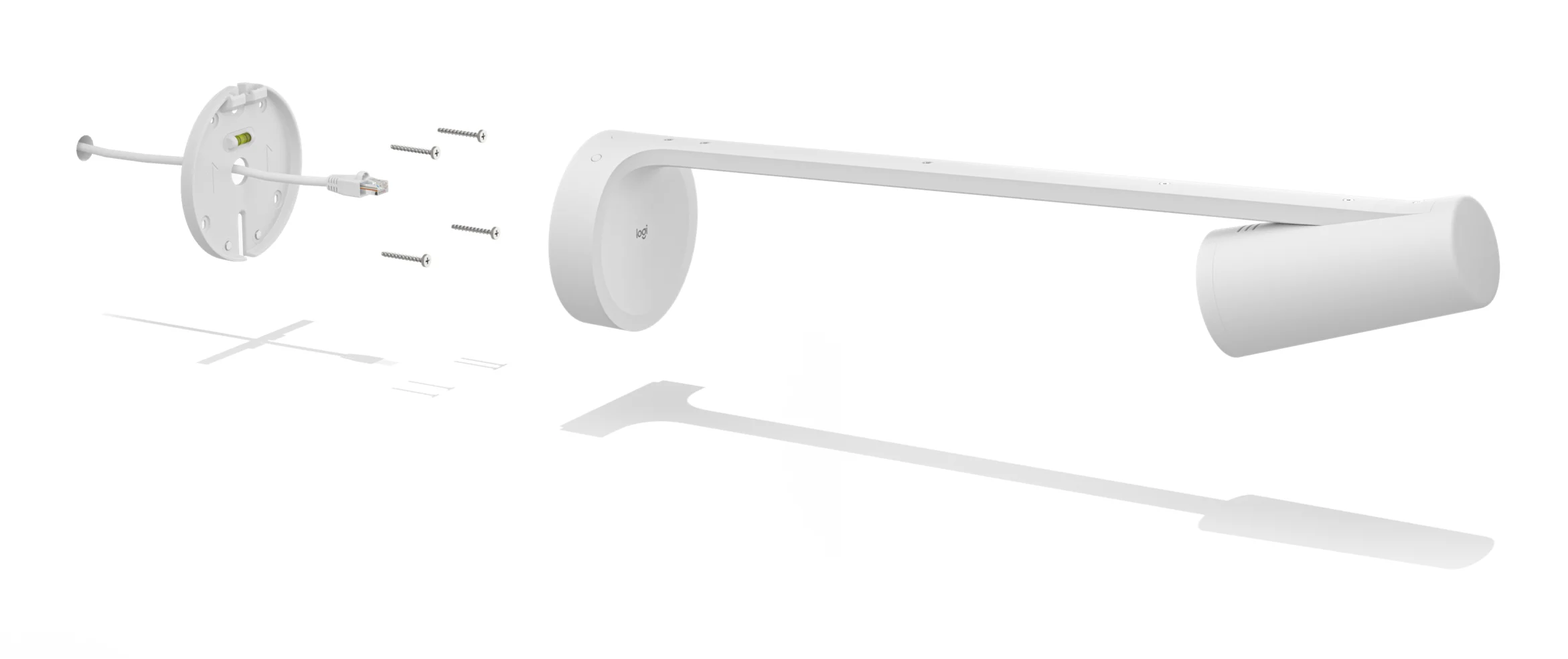 Ensure clean, confident installs with cable retention and options to route cabling up, down, or through the wall.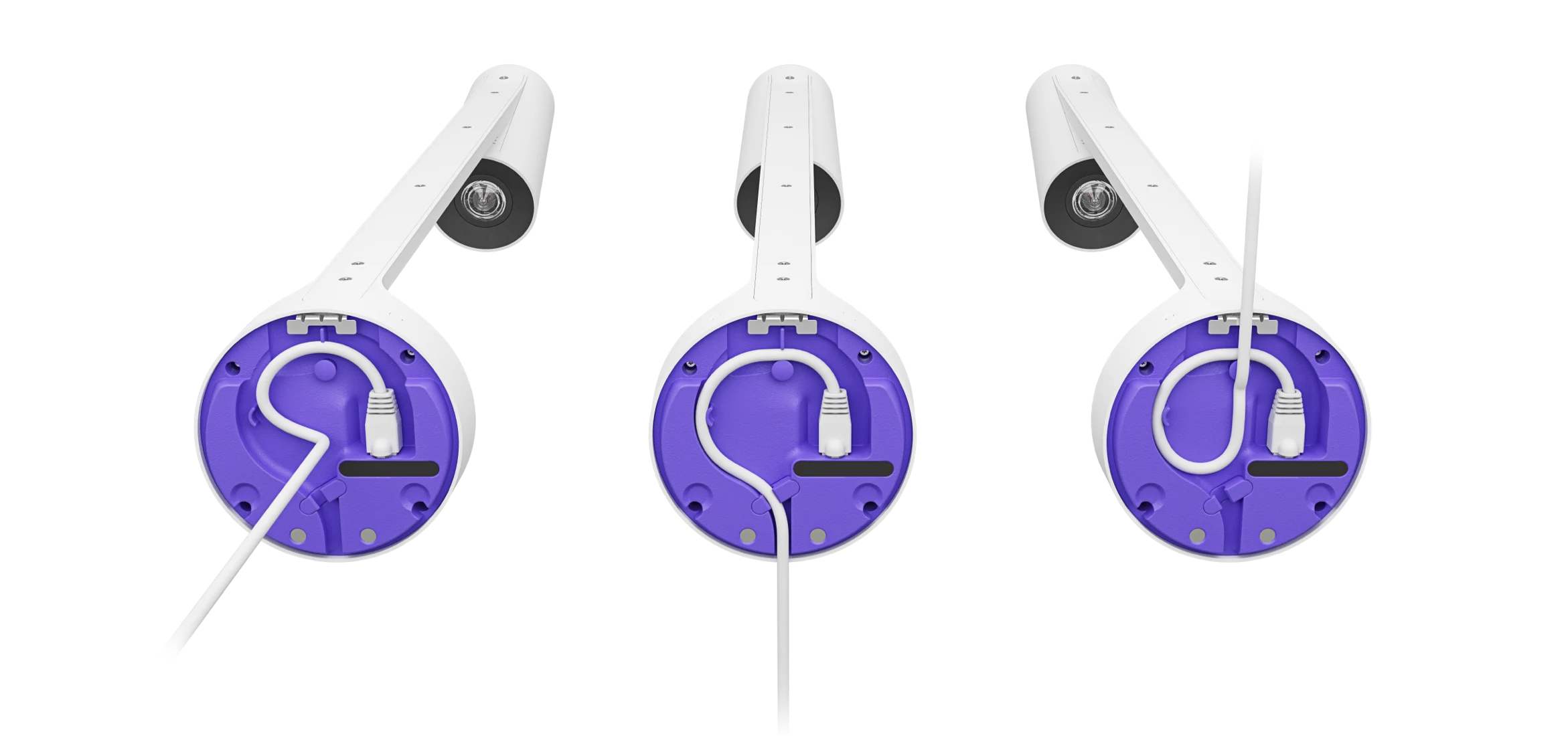 Use the included 10 meters of category cable or supply your own to fit the size and layout of your meeting room.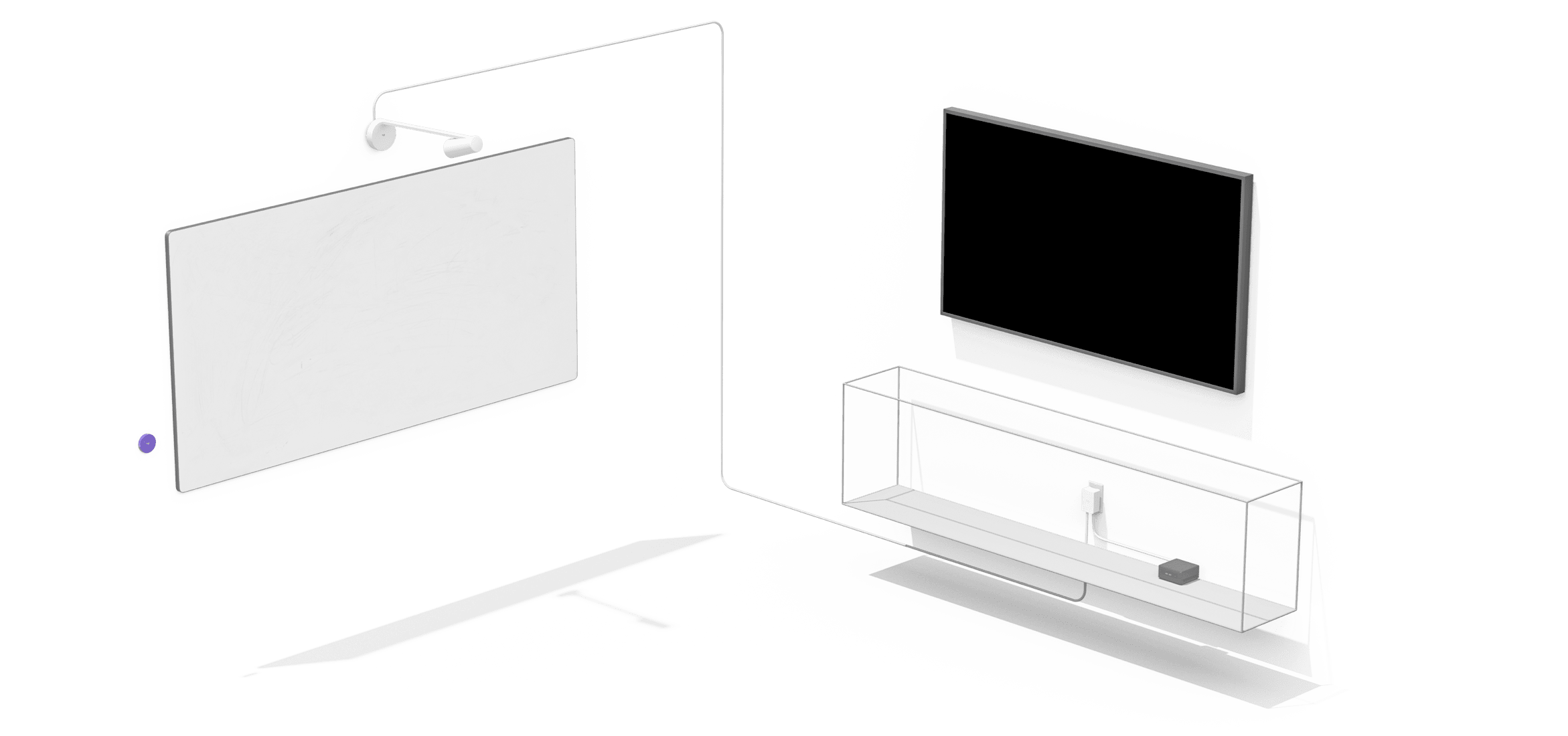 Shown with meeting room computer (not included).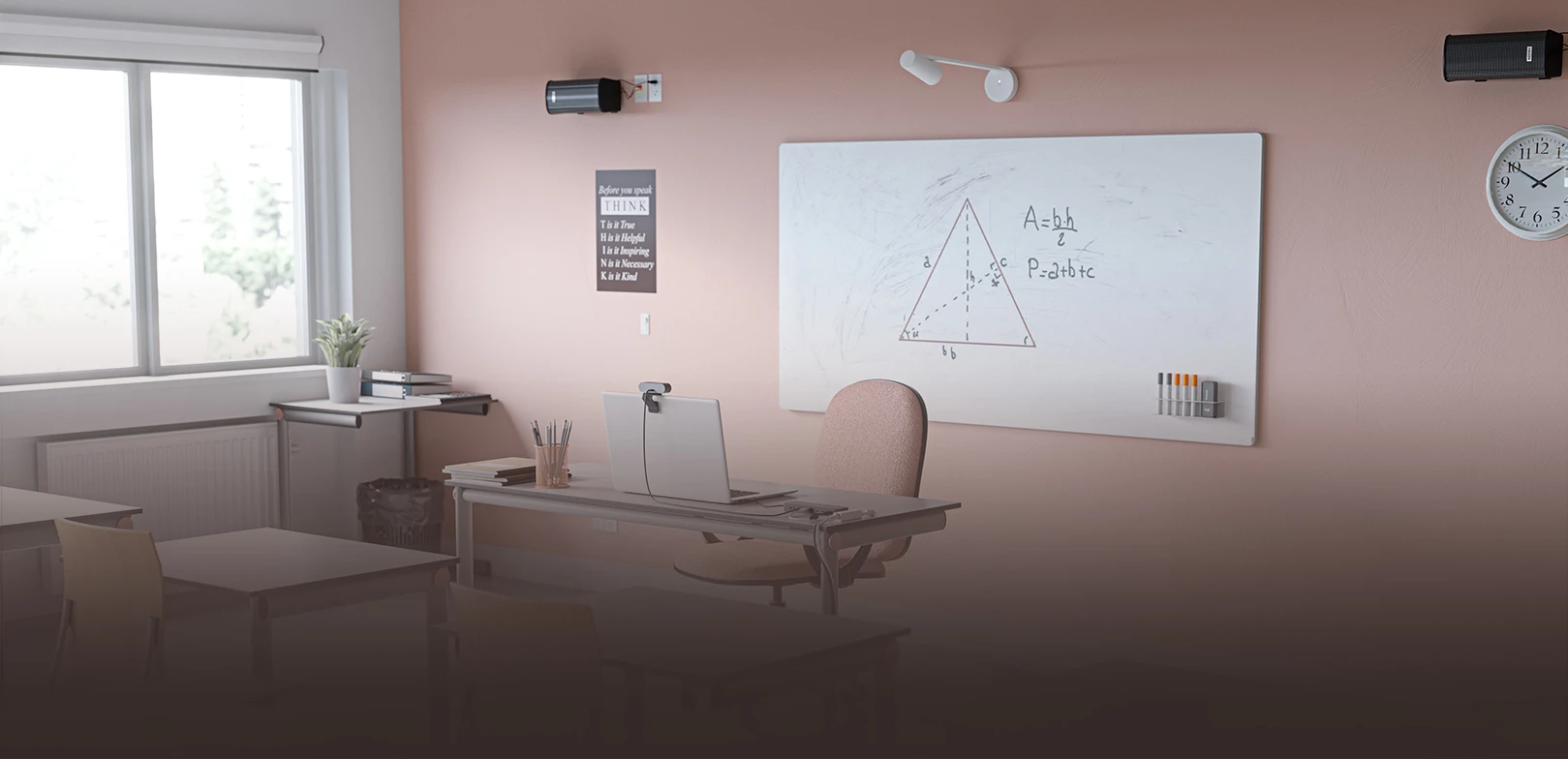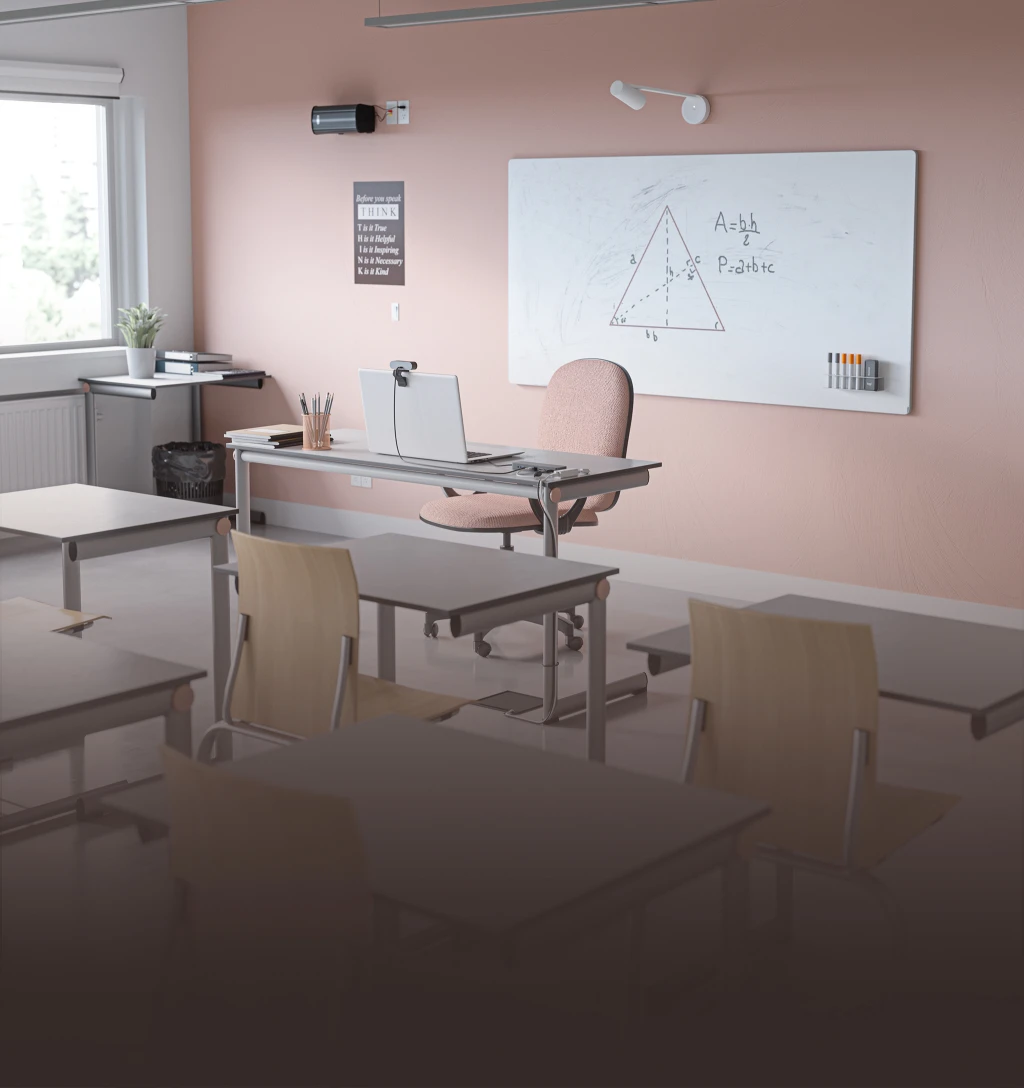 EMPOWER EDUCATIONAL EQUITY
The right hybrid learning solution helps students see, hear, and understand the instructor. Now with Scribe, students can stay engaged with whiteboards in the classroom, too. Deploy Scribe in your classroom with your Zoom Rooms or Teams Rooms solution, or connect it to your laptop as a USB device.
YOUR SUSTAINABILITY ALLY
Our commitment to creating a more sustainable world starts with our 1.5°C Climate Pledge, 100% renewable electricity goal, and a portfolio of video collaboration solutions that help reduce your carbon footprint.
DIMENSIONS
Camera
Height: 5.87 in (149 mm)
Width: 4.69 in (119 mm)
Depth: 22.56 in (573 mm)
Weight: 2.43 lb (1.1 kg)
Share Button
Height: 0.50 in (12.7 mm)
Diameter: 2.83 in (71.8 mm)
Weight: 3.81 oz (108 g)
Power Injector
Height: 3.58 in (91 mm)
Width: 2.37 in (60.2 mm)
Depth: 1.43 in (36.3 mm)
Dongle Transceiver
Height: 0.89 in (22.5 mm)
Width: 1.22 in (31 mm)
Depth: 3.30 in (83.7 mm)
Cable length: 1.64 ft (500 mm)
SYSTEM REQUIREMENTS
Whiteboard
Maximum Whiteboard Dimensions
Height: 4 ft (1.2 m)
Width: 6 ft (2 m)
Customer-Supplied Cabling
Whiteboard
Cable Type: Cat5e or higher [up to 115.83 ft (35 meters) in total length
TECHNICAL SPECIFICATIONS
Certifications & Compatibility
Integrates with Microsoft Teams Rooms on Windows® and Zoom Rooms (Windows or macOS®) as a whiteboard content camera.
See www.logitech.com/support/scribe-compatibility for pending and granted certifications and compatibility updates.
Compatible with virtually any video conferencing application as a USB-connected camera.
Camera
Power: 2 x CR2032 battery
Adhesive-backed mounting
Share button support may vary by video conferencing service provider.
See www.logitech.com/support/scribe-compatibility for latest information.
Interfaces
Camera: Category Cable Port
Share Button: Bluetooth® Low Energy
Power & Cables
Power supply: 100-240V auto-switching power supply with international adaptor set
Cable Type: Cat5e SF/UTP AWG26 or higher
Environmental
Operating Temperature: 0-40°C
Storage Temperature: -40-70°C
Humidity: 10-95%
Security
Full Disk Encryption: AES-128
PACKAGE CONTENTS
Camera
Share Button
Dongle Transceiver
100-240v Power Supply with International Adaptor Set
16.4 ft (5.0 m) Cat5e Cables x 2
Cable Clips x 2
Camera Installation Kit
Documentation
WARRANTY INFORMATION
Standard: 2-year limited hardware warranty included.
Extended: Additional one-year extended warranty available at the time of hardware purchase.
Contact your reseller for availability.
1. For latest certification and compatibility information, click here.